CHALLENGES OF I.T.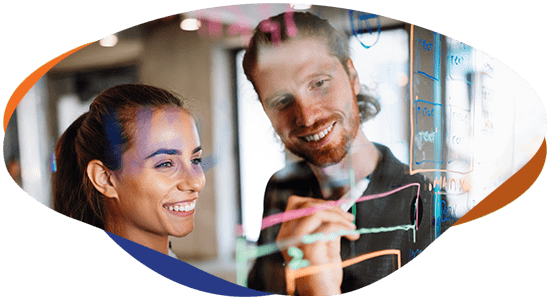 The Brazilian IT market is currently going through a very delicate period.
First, there is clearly a shortage of good specialists.
This creates a great demand for qualified personnel.
Another factor exacerbating this pressure is the popularity of remote and mixed work styles.
This caused a dispute among good experts internationally.
More than ever, companies need to offer several differentials to attract new talent, from bonuses, services, career plans, and competitive compensation.
I.T. SOLUTION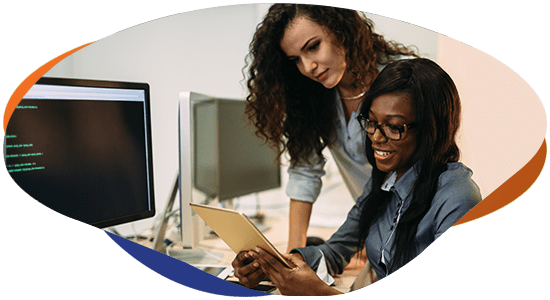 One of the advantages of the allocation is that it avoids bureaucratic issues, because ORYS selects and hires the IT professionals.
The professional will work in a dedicated manner on company/client projects.
The main advantages are: efficiency gains, savings, specialization, and flexibility.
With strategic allocation, the management is able to start its projects with more speed, without necessarily increasing costs, and to qualify the teams during the process.
WHY ORYS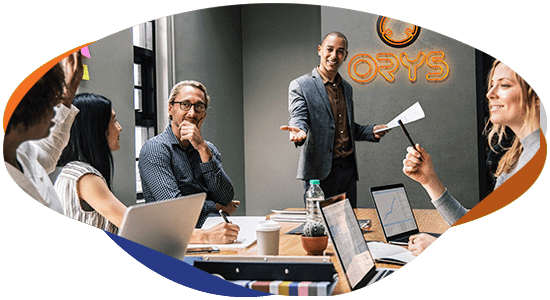 With our team of several specialists, we make available the best professionals to meet your needs.
Innovate and Transform

CLOUD
We help your company achieve greater security, performance, and availability through cloud environments with Amazon AWS, Microsoft Azure, and Google Cloud Platform.

API GATEWAY AND MANAGEMENT
We manage and integrate your APIs in an organized and secure way, creating a single point of access and filtering who accesses your APIs, analyzing the requests through corporate insights, version control, and monetization possibilities.

SOA & BPM
We support the IT area through the SOA philosophy, facilitating the integration between systems by guiding the creation and availability of modular solutions based on the concept of services. And we also use the BPM process management model with the business area, improving internal processes and ensuring quality in service delivery.

DOCKER/K8S
We have experience with containerization platforms to facilitate modularization of your environment and optimize resource utilization, and also in organizing container runtime systems on a cluster of network resources.
MICROSERVICES
We help our customers to have more control over resource usage, scalability of functionality and modules, and high performance through encapsulation and independence between services with good fault tolerance.

WEB AND MOBILE
We develop solutions, applications, and services using the most diverse technologies on the market.

DEVOPS
We support your company in building a culture of continuous, agile, and quality value delivery through the implementation of methodologies and tools.

MACHINE LEARNING
We implement Machine Learning models seeking innovative solutions and support Analytics in decision making, descriptive, predictive and prescriptive.

PO (PRODUCT OWNER)
We maintain the conceptual integrity of new features, bugs, or enhancements so that they follow a defined vision for the product or project, defining stories and prioritizing the backlog.

CRM
We prepare customized or market solutions to meet the needs of your commercial team, leveraging sales.

BLOCKCHAIN
We implement your application in a more secure and transparent way to protect your data.

ANALYTICS AND BI
We collect and organize data for the presentation of information using Business Intelligence, generating the insights that make a difference at the right time. We help our clients to better measure their results by adding value with our market expertise, understanding exceptions, trends, and patterns in their data.

IOT & BIG DATA
We develop solutions that allow you to consolidate your company's data lake and understand the tides and currents to navigate toward success, all in real time. We use IoT to increase operational efficiency and transform your business models.

SYSTEM INTEGRATION
We develop strategies and architecture to integrate solutions, optimize processes, and not lose data.

TEST AUTOMATION
We do tests applying strategies and tools, avoiding errors and reducing time and costs.